Full Composite Frames
Neulite full composite frames are a maintenance-free alternative to traditional wood frames. Crafted from 100% composite material with Hydroshield Protection, Neulite frames are virtually weatherproof and will never absorb water, splinter or rot. 
Frames and optional brickmold are available in a smooth paintable finish or a woodgrain finish that can be stained to perfectly match the door.
The Neulite complete door frame system features the full composite frame, an aluminum composite sill system that protects the door against water infiltration, and a composite astragal that perfectly matches the door.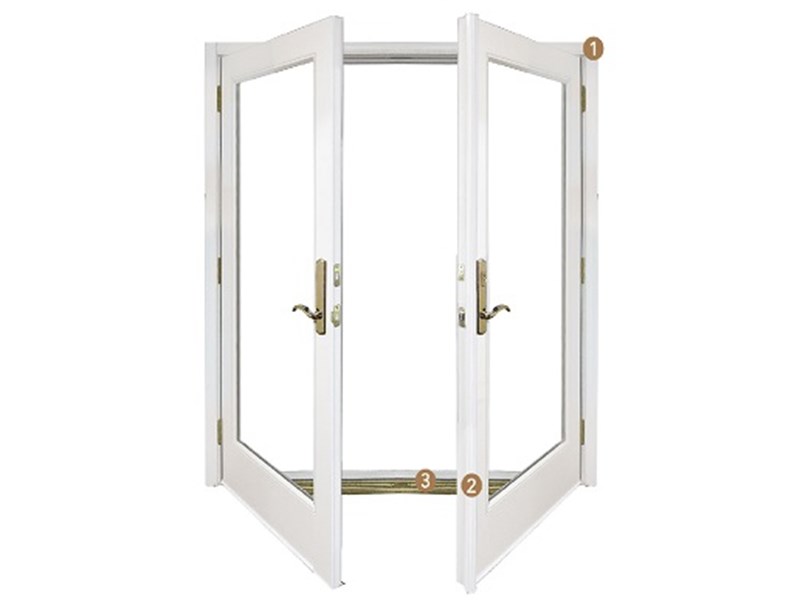 1. Full Composite Frame  |  2. Composite Astragal  |  3. Aluminum Composite Sill System
Need More Info?
We are here to help you create the door design you have always dreamed of. If you have any questions about Neulite doors, please fill out the contact form and we will be happy to answer your questions.